50W 18V Portable Solar Panel, Flashfish Foldable Solar Charger with 5V USB 18V DC Output Compatible with Portable Generator, Smartphones, Tablets and More
5
stars, based on
2
reviews
Price:
$149.99$109.99 / set
Contact Us
Why cheaper than Amazon?
Because no commission from Amazon
Worry about the warranty and after-sales service?
Warranty:24 months after sales technical service and 12 months quality assurance
After-sales service: full support and communicate from our website, and we will answer & offer same service from our Amazon' shop


DC Adapter Made For Solar Generator - With our included different size of connectors(8mm /5.5 * 2.5mm /3.5 * 1.35mm/5.5mm*2.1mm dc adapter), compatible with most solar generator on the market such as Goal Zero, Suaoki portable generator, Paxcess portable power and all of Flashfish portable generator.

USB Smart Charging Technolog - The build-in smart IC chip intelligently identifies your device, and maximizes its charging speed while protects your devices from over charging and overloading. The charging current of USB ports (5v/2.1A Max) is monitored and automatically adjusted according to the sunlight level. Good for charging smartphones and tablets(iPhone, iPad, Samsung Galaxy), GPS, digital cameras and other 5v usb devices.

High Conversion Efficiency - Constructed of high-efficiency solar arrays, convert up to 21.5-23.5% of solar power into free energy.

Fold Up As a Briefcase – When folded, the solar charger looks like a briefcase (17.7 x 17.7 inches) easy for transport and will weigh just about 3.66 pound; When unfolded (17.7 x 35.4 inches), , it can hang on your RV, tent, or just spread out on the beach to gives you instant charge from sunlight.

Use The USB And 18V Ports at The Same Time – The solar panel will split the incoming solar power between the two ports to charge devices simultaneously.5V USB and 18V DC dual output keep your USB/DC devices full of juice, without having to rely on a wall outlet, or a power bank, and brings you an unplugged lifestyle.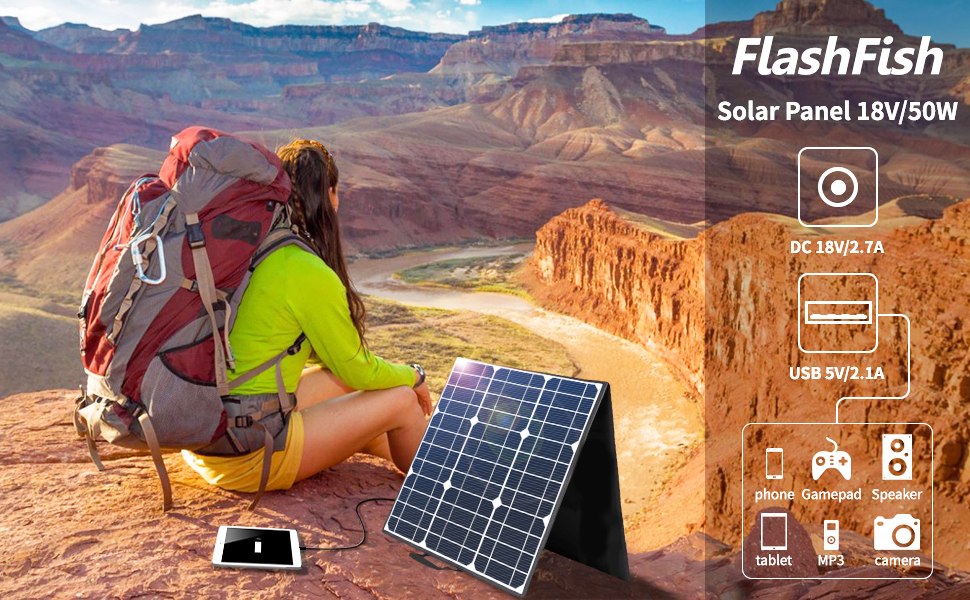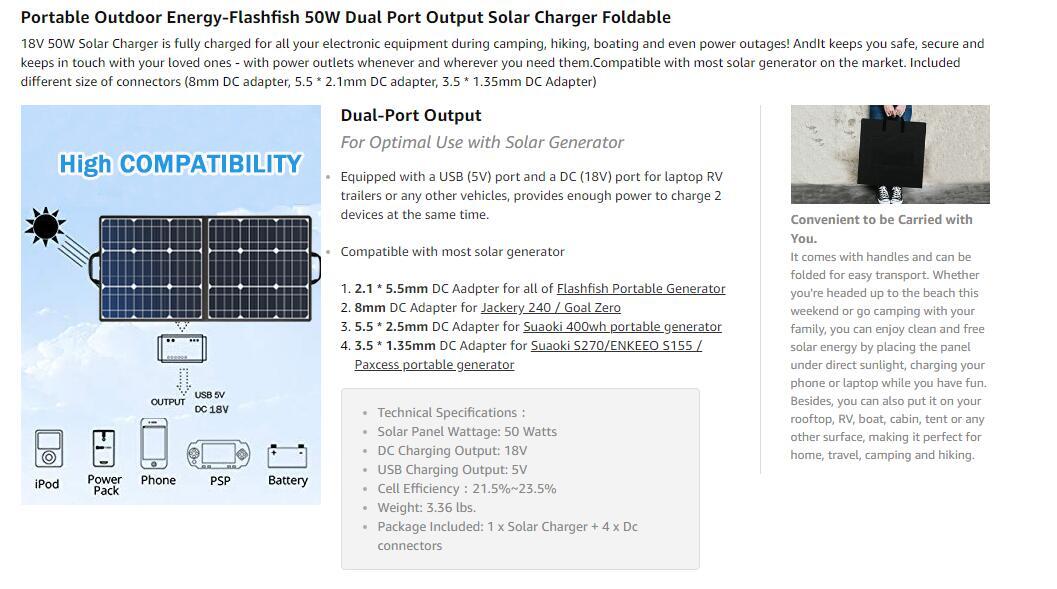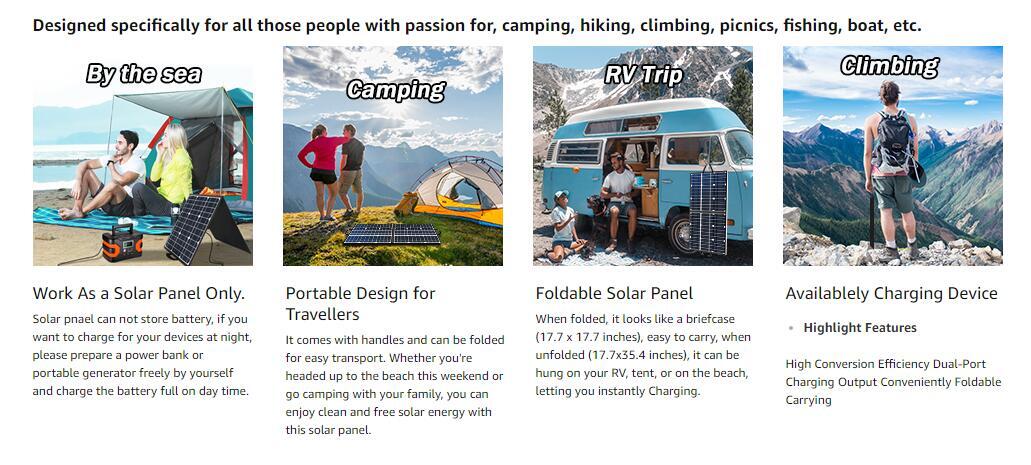 ByHerb HochmanTuesday, 14 July 2020
I have one E200 from Amazon, now I got solar panel here, thanks flashfish send email to me and I got $10 coupon, go to ask them yourself, guys
ByDave MazeTuesday, 07 April 2020
Love this product too! I do a lot of car camping and I don't want to disturb my neighbors by using a gas generator. This works perfectly to charge my iPhone and iPad and my solar power station Another great product!!